Posted by Dianne on Wednesday, August 27, 2014. Filed under:
Blog Tour
,
Chrissie Peria
No Comments »
I got a sexy contemporary romance for you by a Filipino author! And food + romance is a great recipe for sweetness and steam! Hope you can help out!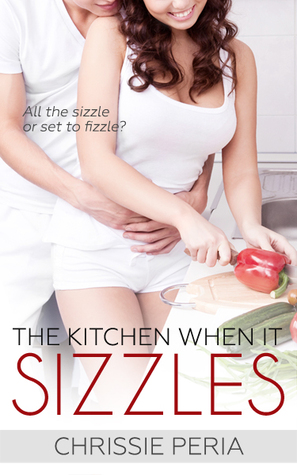 Title: The Kitchen When It Sizzles
Author: Chrissie Peria
Date of Publication: August 16, 2014
Genre: sexy contemporary romance
Olivia Nadal is an almost perfect girl with an almost perfect life. She has stunning good looks, an exciting job that pays well, men lining up to date her, and a homey little condo she calls her own. The only thing keeping her from perfection is her utter inability to cook.




Enter Nate Olivarez, a hotshot chef who's filling in for Olivia's cooking instructor. Sparks fly when they meet, but a fling with the visiting hottie is the last thing Olivia needs. But as things keep heating up in the kitchen, she can't help but wonder. Can things work out between her and Nate? Or is the sizzle all set to fizzle?
Tour Details:
1. September 29 - October 3, 2014
2. Multi-stop tour composed of reviews, excerpts, guest posts and interviews
3. There will be a tour-wide giveaway.
4. Electronic review copies will be provided.
Partial Schedule
Sign up now!